I Started a Tree Company. Why Am I Not Getting Any Leads/Customers?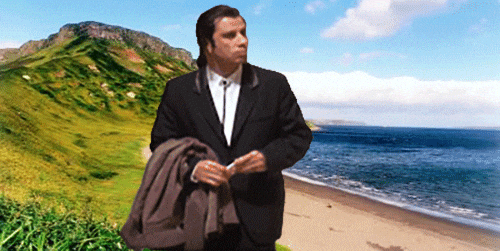 So you are trying to get some business for your tree care company? You have tried running ads yourself or maybe you forked over thousands of dollars to Angie's List, Home Advisor or those little coupon books (those work sometimes). You may have gotten a few "leads" but no "big jobs" to actually have a return on your investment. Also you haven't done anything to build your brand or invest in your company.
I get it. I struggled with the same problem in our first company way back before ArborMark was around! See every business needs one thing to survive. CUSTOMERS! Most people think you open a business and BAM! You're rich as shit, Fountain racing boats, corvettes and that new King Ranch F250 are all yours. WRONG. It just doesn't happen that way. People said you will have so much business you won't know what to do with yourself. I'm here to say that may not be the case right NOW but if you get your marketing in order and have a solid business you can have everything you want and MORE. And best of all I will literally show you how to do it… Well not 100% of it but I'll cover your butt on the marketing & branding side; You still have to do these things yourself.
Actually Do GREAT Work
Have An Amazing Crew
Hire Kick Ass Support (office) Staff
Be Honest
Invest Money In Your Business (And not just on equipment)
Pretty simple. Be good at what you do, surround yourself with like minded people, be happy and spend money. The key to making millions in the tree care industry right?
Let's get into the meat and potatoes of Leads, how to get them, what not to do and a few other fun tips and tricks. Lets get it!
5 Basic Ways to generate qualified tree service leads for your company for next to nothing in $.
1. Website
Having a properly setup and optimized website in my opinion is the #1 way to get tree removal and tree trimming leads. You want your website to be your marketing hub. You need your website to be found and rank for keywords when a potential customer searches and hopefully clicks on your site. Simply having a website is not a long term solution. I do suggest if you are new or don't have a website get SOMETHING up immediately. If you have a Google Business Profile it also includes a very crude and basic website that you can change the color and font on but at least it's something and there is literally no design needed. Google will pull in all the content from your google business profile, photos, hours of operation and more. You are able to adjust a few things such as your about us section text as well as the general color and layout. You get a few choices so try to pick something that represents your tree companies brand colors.
2. Google Business Profile
Having a GBP (Google Business Profile) Is PARAMOUNT in the success of a local serviced based business such as a tree care company. Microsoft(BING) offers something similar they call Bing Places. Same idea as Google Business Profile and you can even set it up to link to each other so you will only have to update one. Google has its own reviews and Bing will pull in reviews from Facebook as well as other online directories. Here is the link to Bing and the link to Google.
3.Get Reviews
Reviews can literally make or break a business. Remember the yellow pages? You couldn't call up the yellow pages and leave a bad review for them to post on their ad or listing in the phone book. Now with social media, websites and search engines at the top of mind when searching for a product or service, you better have positive reviews. It's almost impossible to not get 1 bad review over the course of your business lifetime since people will complain about anything so you should always have a review aggregating process in place.
Let's run a quick scenario. Tree company A has been in business for 10 years and does not actively try to get reviews. They have 20 reviews and an average star rating of 3.5 because they have a split between 1 star and 4-5 star reviews. Tree company B has only been in business 3 years but they work with ArborMark and we help them get a ton of reviews on autopilot ✈️ They have 203 reviews with an average star rating of 4.9 because for every customer they work with they request a review. Now you can't force people to leave you a review but if you go out of your way to make a positive experience and ask for a review they will naturally come in.
4. Networking
I hear it from a lot of people saying they hate networking. Well. Sometimes you just have to get up and do it! Becoming a member of your town's Chamber of Commerce, BNI group and sponsoring local little league teams comes with the territory of business ownership and giving back to the community. Go ahead and search for business networking events on google and see what's in your town. Plant the seed now so you can reap the rewards later (I did not mean for that to be a tree pun it just happened.)
5. Signs, Truck, Business Cards (Brand Awareness)
When you and your crew are out between jobs or the salesperson is out doing quotes why not capitalize on that fuel expense and add some signage to your vehicles? You can go from relatively inexpensive to $5000+ full wraps. If money is a little tight or you want to just dip your feet in the water you can go for a simple door decal. Try to stay away from the premade ones from Vistaprint and hire a logo designer to make sure your logo is set up and works with print and the vehicle. Having a more professional look will come off as more trusting than someone who slapped letters on the side of their truck. You need to show that you care. Believe me I've seen some "shit-ally" done door decals, magnets and yard signs in my day and I'd say I see a pretty bad one once a week. Spend that extra money and get something nice that will show off and build your brand as well as make yourself not look like a kidnapper.
Business cards are another thing. Spend the extra money and get something made by a tree care graphic designer like ArborMark or hire someone locally. Use some nice paper, at least 16pt and be sure to put your phone number, website and logo on the card. Keep it simple and make it look good. DO not use a premade template from the internet! You don't need to shove a ton of text on explaining your life's work or how many kids you have. Simple is best!
How to get leads if you already have a website.
If you already have a website but you are either not getting any leads or you are not sure if it is even set up properly click here and plug in your site. I will personally run some tests and email you back the results.
You have a website but you are not sure if it is bringing you leads. Here are a few things you can do:

Setup forms on your website
This will allow you to track and easily keep track of form submissions for service requests on your website. By forms I mean contact forms, estimate forms etc. Instead of having someone call you for service, most newer home owners and the younger crowd prefer to either chat via a messenger on your site, through forms via email or through text message ( we will get into that next.)
Chat and Text Widgets for lead generation on your website
Like I said, millennials want everything now and fast. If you have a chat feature on your site where office staff are keeping an eye on it. Great! There are also a few automated options as well if you cannot keep an eye on requests coming in. Don't make people wait!
There are tons of instant chat software companies out there. We use Facebook's chat widget embedded on our website and have messed around with a few others that are free and paid. It depends on if you are going to manage it or need something more automated. Will you have someone in your office manage the chat widget? If so you can have an instant chat widget. What do I mean by instant? If someone goes on your website and asks a question you will instantly get a message similar to a text message or DM on Instagram. Other chat widgets may show a selection of 2-5 questions. Some of the questions would be, "Do you need an estimate?" or "Would you like to leave us a review?" or "What can we help you with?" And it will show a list of multiple choice questions and try to simulate a conversation with a human. If the user does not get the response they want it will then show a small form or if you have office hours on your chat you can be patched in the talk directly with the user. Cool huh!
Text Message For Tree Leads on your website
Text messaging is all the rage now. If you can text a company or chat with them rather than having to talk with them on the phone you will usually get a leg up on the competition. I would recommend adding a phone line or dedicated phone for texting on your website. There are also widgets and software you can use that work similar to a chat widget but you can respond via text message from your phone. We can write a whole novel on website widgets but let's just hit the surface today. If you need any help send us a message.
TAKEAWAY
Have easy to find and use forms on your website for questions and estimates. Also don't forget to add a little "future" to your website and install a chat widget to respond immediately to customers. Remember if you can answer a potential customer's question before your competitor you have a huge advantage and your close rate will increase.
Let's get more into how we can get more tree leads from your website(& Brand)!

Have a phone number easily seen or clickable.
Put yourself in your visitors shoes. They need to HOPEFULLY find a reputable tree care company that can take down a tree. They want to be able to find your contact information fast and easily, like a chat or text widget. You can even take it a step further to where the phone number listed on your tree care website automatically pulls up the dialer on their phone. Some people may want to talk to someone immediately or they may feel more comfortable on the phone. If you have your cell phone listed on your site but you are 6 stories up in a tree I hope that you are NOT going to take a sales call, although it would be pretty cool, but safety first right?
Visitors read a website a certain way. Some read in an "F" pattern, some scan left to right in layers like a cake and some scan all over the place at random. Put your phone number in the top right of the website where most people EXPECT contact information to be. Also it will not hurt to add your phone number, free estimate button or chat widget to the footer of every page. Every website we build regardless of size, cost or features will get "Free Estimate" buttons, a phone number in the top right and forms scattered throughout the pages. The goal is to not have to have a user hit the back button. We want to take them through the site to answer a question and contact you. Simple A-B right?
*Remember to take down the number of steps and the effort needed to get a hold of you!
Show Off Your Work To "Get Leads" Website Gallery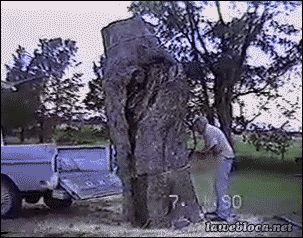 You have no idea the amount of tree care companies who say they are not getting any leads or business and have no idea why. I always say start with your website. They say they have a website but they have 0 pictures of the crew, the staff or any of the jobs they have done, no way to get ahold of you etc.. If you have a customer facing business you MUST be customer facing. That means take photos of yourself, your crews, office staff, jobs, before and after's etc. If you are not a photographer don't worry. Photographers either at local colleges, high schools or freelancers are great to utilize (Always pay them) They will have professional equipment, know how to setup lighting and how to get the best shots. Try to hire a photographer once a year to get updated photos and meet you at a job or 2 to get some action shots! I almost forgot. DRONES, drones are changing the game when it comes to aerial photography and being able to get a close, safe, cool angle can make all the difference…also Drones are a bit cheaper than hiring a helicopter for a few hours.
Offers, sales, info and more to get more tree leads from your site.
Giving the visitor either an offer or a freebie are key at providing a positive experience and getting your visitor to convert into a lead and hopefully into a customer. Some examples of free offers or discounts would be
10% for new customers
15% off trunk injection services for yearly contracts
Newsletter sign up with "How to's"
How to tell if your tree or plant is sick
Now you don't have to use those exact examples but offering free information or discounts to your services are great ideas to push the visitor over the edge to reach out. If you give them something they are more likely to recommend you and leave a positive review. Remember, "90% of customers say receiving something free builds brand loyalty." Now this doesn't have to stop at offering free information or a discount. If you want to be different than your competition and offer a free tumbler with your logo on it or a stuffed toy for their kid or pet this will go far beyond the $10-$20 it cost for the gift. Remember, put the customer first, be nice and be different!
Wait I can get leads for my tree company through Email? Tell Me how!
Yes! You can get leads and customer through email. Look back on your jobber, arborgold or other crm software. Hopefully you have asked for most of your customers email addresses. If you did you are potentially sitting on a small gold mine and if you haven't don't worry just start getting those emails ASAP. How to actually get new business with emails? There are many ways but I'll focus on the most basic and easy.
You can run specials if you offer fertilization or tree health services. Most people don't understand what a sick tree looks like or if a tree can even be sick. Offer a package deal for tree health throughout the year with insect or fungus treatment to keep their trees in tip top shape.
Put together a newsletter either monthly or quarterly. It doesn't have to be a 10 page spread but just let everyone know what you have been up to, any offers you have and try to give something away for free. Knowledge, tip, facts etc.
Just check in to say hi and show off what you have been up to. Don't check in with them every week but its always nice and makes your company seem approachable and more like a person if you are not always sharing sales, newsletters etc. This can also include checking in with past customers months or at the 1year mark from when you removed a tree or performed a healthcare regime on a tree or trees!
BONUS
Target the list on Facebook. Did you know you can target an email list on Facebook/Instagram? All you have to do is input your customer email list as a custom audience and BAM you are targeting your customer base where they spend a little under 3 hours browsing per day!
Before
After

SEO For Tree Care Leads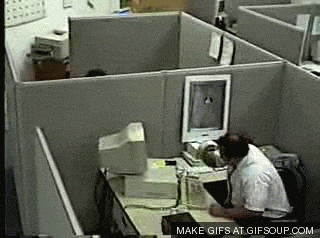 Easy right? No! SEO or Search Engine Optimization is paramount to an inbound marketing plan and to drive organic traffic to your website. Also SEO if done wrong can have a huge negative effect on your website sometimes taking it off the search engines for good as a penalty. This is why you must avoid cheap or "to good to be true" SEO offers and companies based overseas..or sometimes in someones basement. We will get into the good and bad of SEO in the next few paragraphs.
Why Do You Need SEO To Get Tree Service Leads?
We utilize SEO as our #1 focus since this will allow your website to be seen over your competitors organically overtime without having to constantly be spending money on ads. When writing this article In August of 2022 current averages for tree care keywords range between $2.00 per click up to $20.00 per click in select markets. This does not include paying lead generation services who mark the prices up or companies like angieslist or homeadvisor who sell the same leads to you and your competitors. If you are getting a considerable amount of clicks on those ads every month that can add up to thousands of dollars per month in ad spend when you could be spending around the same amount per month on a quality inbound marketing plan that includes organic SEO for your website, online listings and online profiles. Best of all if you stop paying for PPC lead services you end up with nothing. If you hire an actual marketing company like ArborMark to build your SEO and inbound marketing strategy you will actually be investing in your company and a marketing plan that is 100% yours.
SEO is also an investment and takes time. If anyone says they can get you ranking in 1 month or guarantees #1 page rankings I would run very fast in the opposite direction or keep on climbing up that tree.
What Is Whitehat vs Blackhat SEO for Tree Companies?
I'll keep this short. Whitehat is organic GOOD seo practices while Blackhat is bad. Sometimes you can get away with it and sometimes it will literally cost you your website.

Whitehat SEO would be
Originally created content
Organic backlinking(links from other websites to yours)
Relevant Links
Properly acquired backlinks
Internal linking(taking users to other pages on your site)
Blackhat SEO would be
Keyword stuffing ie, "Tree Removal" shoved 30 times in one paragraph in hopes to rank for that keyword
Hiding links in your website by changing the link color(usually links are blue)
Linking from websites that have irrelevance to yours.
Buying links
Setting up PBN's or a network of websites that link to each other to "power" each other up then linking to your site usually for money.
I can go super in-depth with what this is but do a simple google search for Blackhat SEO vs Whitehat SEO and you can read for days!
Oh and in-case you were wondering we only do White Hat SEO here at ArborMark, We would never want your website to be compromised due to shady SEO practices or taken off of Google permanently!
LOOK OUT
If you see the $199 a month or $399 a month SEO companies offering #1 rankings guaranteed and results in a week these are usually too good to be true or they are using frowned upon approaches that can have your website permanently banned from Google, Bing, Firefox etc.
Different Types Of SEO for getting tree service leads easy.
SEO is 100% NOT cut and dry and is not an individual product. Its service is completely open to interpretation to what the company wants to offer to you. Also contrary to popular belief If you pay for SEO that doesn't mean a switch was flipped and you're receiving it. Proper SEO for tree companies takes the proper know-how, time and research. Research is important because not every tree care company is the same. Your company may only offer plant healthcare or trimming services when others may offer crane removals and no plant healthcare. Also your competition may be greater in areas of higher population such as Chicago, IL vs Lexington, KY. That's why it's hard to plug a tree business into a program and have it work 100% effectively.
https://www.youtube.com/watch?v=8Qa6hDI2DXE&t=12s
Now lets move on to ways to get more leads offsite and offline
Join Local Networking Groups and BNI to get tree leads
Yes I know some people cringe at the thought of going to network events and having to shake hands and act interested in the person trying to sell you on a phone service. Not all networking groups are bad you just have to work them the right way. Don't be the "salesy" type person who tries to book a meeting with everyone and harasses people on your first visit, If you do its going to be a horrible first impression and you will 100 not get any business. Don't be that person! If you play the networking meeting right you can land some good contacts for future work. Get involved with the chamber events and just be relaxed and ask other people what they do and what type of customers they are looking for. If you introduce yourself and say you own a tree company people will remember. Don't hound them for leads or tree work. Building trust in people you have just met takes time.
If you wanted to take your networking to the next level you can join a more structured group such as BNI or Business Network International. This is a weekly meeting with a group of business owners or representatives. This is good because with BNI you will be the only tree company in your networks chapter meaning if someone in your group needs tree work done or knows someone who needs tree work done you are the only tree company in the group and will then get the lead for tree work. Let's go a little more in depth of what you can do at networking groups and BNI groups to aggregate those tree service leads and build your referral network.
Networking groups and chambers to get more business and leads for your tree company.
Lets start off with Chamber of Commerce. Almost every town in America has a local chamber of commerce. The small town of Taylorsville, KY that our ArborMark office is located in has one and it is bustling with over 150 members in a rather small city. Larger cities such as Louisville, KY to our north has many smaller towns and neighborhoods throughout which almost all have a chamber of commerce. If you are not sure where to find the local chamber of commerce in your area head on over to Google or Bing and search away. Instead of joining right off the bat be sure to go as a visitor to a few of the local chambers to see which ones feel welcoming and are a good fit for your tree business. Another helpful tip is be weary of how many other tree companies are also in the chamber and for how long they have been members. I've seen 2 competing tree businesses work together on sharing overflow and sending each other larger and smaller jobs such as trimming work and crane work. It works out because one tree company focuses on larger jobs while the other focus on smaller jobs.. Sometimes you can run into grumpy chamber members who do not like to welcome competing businesses into their groups. Sad but true.
A Chamber of commerce usually has monthly luncheon events with a speaker and networking time. This is a great way to meet the other members in the chamber as well as position yourself as a future speaker. Chambers also have other events such as coffee chats in the morning and golf scrambles either once or twice a year. Another great way to get your name out there is to volunteer for events. Remember joining a chamber and being active does not mean to hound everyone and try to get business. You can mention what you do and show off your work and the people will organically reach out to you and word will spread. You DO NOT want to come off as the salesy person of the chamber group. I've seen them come and go and they do not last.
Utilizing BNI to get leads for tree work.
BNI is a very structured networking group. It has been around for a long time and does in fact work as long as you are active, show up to meetings and have a good niche such as home services, which a tree service is! You need to visit the chapters in your city and find which groups do not have a tree company in them since there is only allowed to be one business type represented in each one. Here is the search function on BNI's website here https://bniamerica.com/en-US/findamember. You have to input your information so expect a phone call but it will show you all the groups close to you. If you would like to do some early research you can go here https://bniamerica.com/en-US/findamember and break it down by city, profession etc. Play around on the website and search to see what chapters are close to you, have the most amount of members and no competition. The main thing that makes BNI better in our opinion than regular networking groups is you are the only tree company in the group. Everyone passes referrals to only you and you are meeting every week. This helps build trust within you and your business and allows you to meet and become friends with the other members. This can be great since you will have 15-60 sales people for your business always listening to see if someone needs tree work. Some negatives to BNI can also be positives but having to meet every week at either 7am or noon can put a damper on the day. Also some people are not a fan of strict rules and meetings so that can also turn some away. I will say it does work if you put in the effort and when we were in a BNI group at our past agency we did get tens of thousands of dollars in referrals from it.
More traditional advertising ideas to get tree service leads quick.
You may have thought advertising was the only way to get tree service leads eh? Not so much. Alot of companies make it seem like advertising is the only way but we are here to show you there are other options. We are not totally against paid advertising such as Google ads, Facebook retargeting ads, post card mailers, radio/tv we just don't want to see tree companies focus their marketing efforts and budget 100% on those vertices when you can get long term organic growth through other avenues. Let's see what other supplementary advertising verticals are out there. P.s we recommend all of these advertising vertices for your tree company just don't put all your eggs in 1 basket.
Print advertising.
The tried and true classic of advertising. Before the internet if you had a tree service business advertising a giant ad in the local newspaper or yellow pages was one of the only ways to get your name out there since television was so expensive and built for the top companies such as, Coca-Cola, tobacco, food etc. "If you haven't go watch MadMen on streaming its great." in the 21st century it seems like everyone is so glued to their devices and the internet that most people would not even consider picking up a magazine, newspaper or church newsletter but people are now looking and keeping a more keen eye on print advertising since they are constantly bombarded all day from internet ads, social media ads etc. If you have some extra marketing budget sitting around or want to try print marketing in your area try to find local magazines, newspapers or more specialty publications that only go out to specific areas of your town. There are a few magazines here in Kentucky that go out to specific neighborhoods or go to business owners, etc. It will take some digging and its always great to meet with one of the magazine reps to see what the rates are, distribution etc. instead of blindly throwing $3000 at a magazine ad. Also be sure to see if your competition is in the magazine as well. Always good to know what you are getting into!
Mailers and postcards To generate Tree Service Leads Cheap
Mailers and postcards are also a great addition to your marketing plan. There are tons of places as well as online mailhouses that offer target postcards and mail pieces. We work with one of the largest specialty mailhouses in the state and since they are located in Kentucky it is one of the cheapest places to send mail from.If you are more of a DIY'er the post office offers a really cool service called EDDM. You can go on the post offices website, select your zip code you want to target and select the actual streets and neighborhoods of whom you want your mailer to go to. Pretty cool huh? Its relatively affordable and all you have to do is bundle the postcards together in stacks of 50 or 100 and place a sheet on each stack then deliver them to the local post office and bam! You are advertising yourself!
Tv Ads/Radio ads for tree service leads
TV and radio used to be the big time! And still are to a certain extent. With local cable through news channels as well as streaming services offering ads in local markets you now have a few options of how to get your tree service out to the masses. Usually for tree service companies to advertise on the television your best bet is to reach out to the local news channels. They make it easy and will usually shoot a commercial for you to run. They also offer advertising packages that may include guaranteed frequency of your ads as well as a live interview on the morning or evening news. Usually the "Goodmorning" shows. This is a great way to get people exposed to your brand and to let them know that you are the real deal and not some schmuck trying to say you are a tree service company. Tv can be good to push brand awareness and keep your business top of mind. Just remember don't rely solely on any one avenue.
Radio ads are similar to television but the differing factor is they cannot see you. Radio can be used to tell people stories for example how you helped a customer or any specials or sales you maybe offering. Make sure to have a good call to action while on radio and make it easy for listeners to remember and get in contact with you. Radio packages are more affordable than television and are great to use in supplement to your website, brand and core marketing services. Think of them as a boost.
Getting leads for tree companies through Social Media. (Paid and Non-Paid)
If you are sick of reading we have a video on that here. Social media is a great way to target specific customer bases and get more awareness for your brand. Facebook, Instagram and Tiktok ads can be a little daunting at first but once you play around in the ads manager for a bit it's not too hard. You can waste a lot of money if you have your targeting setup incorrectly so watch out! It never fails when I'm scrolling on Facebook and see an advertisement for a local company but they are 2000 miles away from me in another state. Social media ads work, but in our opinion most people do not see a tree company ad on facebook and say "hey i think i'll call them". Most Tree service and home service companies are an "as needed" thought. You could argue tree care could be both since most everyone has trees or plants in their yard which can get them thinking about any issues with their trees, but you want to be there when people are searching for you. That's another reason why the competition on google is so fierce on maps, search and paid ads.
Re-targeting website visitors on Facebook for tree service leads.
If you want to run ads on social media, a great way to do that is through re-targeting ads. These type of ads only show to people who have visited your website, that is a great way to try to win back or lure that website visitor to call you. For example if someone's tree needs to be removed and they visited your website, tree company B's website and tree company C's, but you have re-targeting ads on Facebook setup that they see; They are more likely to remember your company name because the frequency of which they have seen your name is higher. That's why full circle marketing and advertising efforts are needed. You want to be where your visitors are when they want to contact you.
Non Paid social media. If you want to build brand awareness and post fun engaging photos of jobs, equipment and people it's always good to have a strong social media presence. This will build your credibility more and show that you are an active and trusted tree care company.
Pay Per Click Ads For Tree Leads
PPC ads for tree companies is what I see the most of being pushed online. This strategy works and can get you calls, but will the calls be serious? Will they be large jobs? And most of all what are you going to have to pay per click? CPC or cost per click of tree care industry keywords range from a few dollars per click to $20 or $30 per click. This also does not take into account lead resellers who charge $50-$100 or more for a warm lead that could turn into nothing. This is where companies like lead resellers and Angieslist, Homeadvisor etc. come into play. Focusing on your inbound marketing strategy and supplementing your business with paid traffic is the king at getting a steady stream of leads for your tree business.
PPC ads for LOCAL tree service leads.
PPC has come a long way since its inception. Google has now started offering ad space on maps as well as local service ads and even display ads (Little thumbnail and larger type images on certain websites! Pretty cool eh?). PPC ads are good for 2 scenarios in our opinion:
If you are brand spanking new and have a website but need leads quick and fast. You will get leads from PPC ads but you will have to pay some $$$ to get them. Utilize this avenue as a jumpstart and do not solely rely on it. It's easy to keep feeding money to Google, but things change all the time and your leads can dry up, go away, or become very expensive.
If you already have a great website that is ranking well in search engines, have a brand and are ready to really start pumping even more leads into your business, throw some money at a PPC campaign and see what happens. You can even target specific areas so if you have a new crew that comes on and wants to target a new area this is a great way to branch out into that city or neighborhood.
PPC ads are great and they work, just don't rely on them as your sole method of lead generation for your tree company. Inbound marketing and organic SEO are key at having a strong future proof business online.
In summary there are tons of ways you can get leads for your tree care company. Paid ads, seo, tv ads etc. Remember do not just choose one. You want to have a well rounded marketing plan that matches your city, customer base and budget. If you would like to talk to us here, fill out a form here and we can go over what you are currently doing, where you want to be and we can even take a look at your competitors. Nick, ArborMark Agency